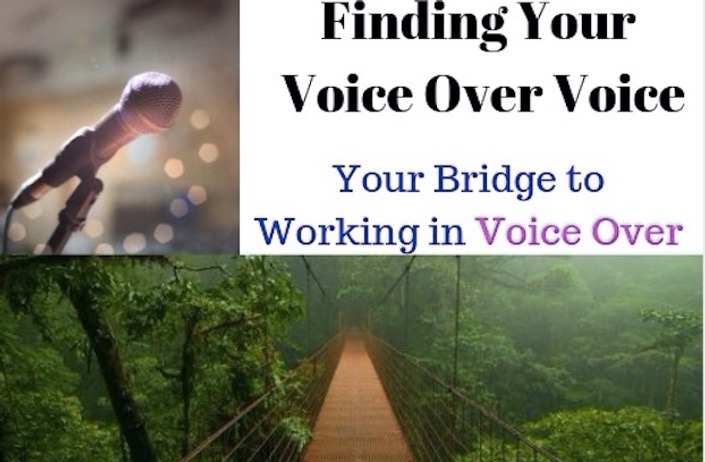 Finding Your Voice Over Voice with Barbara Heller
Everything and Anything you need to get started at a Career in Voice Over!
Watch Promo
Enroll in Course
Have you always been told that you have a natural voice for doing Voice Over work?
Do you feel like you could put on fun Voices for friends and family all day? I.e. While you're reading Children's Books to kids?
Let me guess- you could watch Animation all day long and love to figure out who each celebrity voice is before you look at the credits?
You have been told "You have a great ear!" for voices and perhaps even singing?
Do you wish that you could make money full time doing your Art?
Being a working Voice Over Artist might be within your reach!
Maybe you've thought about it before, taken a coaching here and there but just got frustrated with little info for lots of mulah?
Maybe you really want to try harder at it but just feel clueless even after having watched some videos by "the greats" on Youtube?
And then there are all of the negative thoughts which keep you chained to whatever habits/day job/patterns of thinking you have today.
I'm too old to start.
I should've had it figured out by now.
I don't really know what I'm doing I should just quit before I begin.
Voice Over like all other performing arts is just really a hobby for rich people and I don't have enough money nor time to invest in it.
It's too hard to get an agent to notice me. I'm competing with all of the celebrities. I have no chance.
You are not alone. For years I floated around in both NYC and LA trying to figure out how I was going to "Break Into the Business" and I constantly felt defeated. I wanted to be an actor on the big and little screens. I sent my headshots and resumes to multiple agents, even got meetings through friends and family. I kept hearing the same thing. "You can't get an agent until you have some real credits. But you can't get the auditions for real credits until you have an agent who hooks you up with the work that is the real credits." I felt so lost in the big cities. Worse, I felt like I had nothing to say. I had no financial help and at the time I had very little emotional support from anyone. I tried to quit. I tried quitting many many times. But, somehow that still small voice inside of me wouldn't quit. The still small voice was my Dreamer Self. It would NOT let me go. It was stronger than my self doubt. In 2008, after a very long day at a part time day job I had and two years only getting auditions and work on my own since my big time agent had dropped me, I decided to take a scene study class. At the class I was matched up with a very talented Actress. She is someone who is always investing in her technique and since she is always in the mindset of helping herself and having balance she was open to helping me too. We were fooling around at one point in our rehearsal and I broke out into some of my impressions. She was so taken by them that she followed up with me and told her agent to see me. I went into the office nervous but by the end of that meeting I had been signed and I worked with that agency for 7 years. We did a lot of great work together and by the end of our first year together I knew I was a successful Voice Over Actor. I never thought that Voice Over Acting would be my main source of Income as an Artist but I really couldn't be happier about it. I get to make people smile, sing, and think every single day and I don't have to memorize a single line. I get to collaborate, improvise, and work with some of the friendliest and smartest people in the business. Best of all, I don't have to fit a dress code for work!
I started this class for other Voice Over Actors because it didn't exist when I was first starting out. If Showbusiness is a place that can leave people feeling lost how much moreso is the Voice Over world? I mean you hardly ever get to see the people behind it! I had my fair share of classes and coaches and spent WAY more than I wanted to for very little tangible information. I made this curriculum and community to help others so that you have a place to come for support, inspiration, and real tools you can use to get closer to what you really want.
Voice Over is not rocket science. There are actual simple steps to breaking down scripts, readying yourself for auditions, and living a life in which Voice Over becomes a big part of it.
It is my goal every single day to make this world a brighter, friendlier, and more compassionate place. I am not just here to teach Voice Over. I want to help people get out of their own way and live lives full of passion and following our Creative Voices. I can relate to trying so hard to squelch that Creative Voice because it just seemed "easier" or "less painful" to try to choose a life in which auditions and the rejections of leading an Artistic Life didn't happen as much. "It'll be so much easier if I just do this on the side." I used to think. Until my creative voice would not allow me to do so anymore. Let's work together to help you let go of your fears and un-block creatively. Let's take a step and walk onto the bridge together and dive into the work of Voice Over. You will find yourself specializing at times in the different areas: Commercial, Animation, Promos, Trailers, Video Games, Audio Book Narration, and my personal favorite, Voice Match/ADR.
"I look forward to our weekly live VO WorkOut classes! It gives me such a spring in my step!" - A.T.
This is NOT a Get Rich Quick Class. All of the arts as a career or even a side hustle take time. It takes time to envision, train, build up your portfolio of work, get it "out there", get knocked down a bit, get encouraged, train and envision some more, build confidence, and then get it out there even further. No one is an island. We all need community and a coach to help guide us.
This course is a chance to start the groundwork for the rest of your Artistic Career-and you may grow into different directions after this. But its a sure fire way to BUILD a foundation for getting your voice Heard in this business. Its a chance for you to specialize in a niche field and get to know so many aspects of the wonderful business of Telling Stories. 20% of the work is just being ready with technique and consistently showing up. The other 80% is getting your face, name, and voice out there. It can be very overwhelming at times. But that's why we're building a community of supportive artists and myself to help coach you through this part. You can do it and you're closer than you think. You just have to take a step, believe, work hard, and repeat.
And guess what happens when you take the steps to get to do what you love every day?
You wake up Excited every morning and you look forward to getting to come to work!
You get to make money doing what you love and by doing that every cent is worth way more to you than the moneys you earned doing other work. The people around you feel that and you inspire them to do more of the same!
You live a much happier life and your health benefits and all of those around you feel the positive energy as well. You're a happier friend, sibling, partner, parent, grandparent, co-worker-the list goes on and on.
Can you imagine having all of the tools you need to get to do what you love every day?
"I once came into class completely scared to try something new. I had to put on the voice of someone who was more rugged than me. I didn't think I could do it. Within 5 minutes Barbara had me up out of my chair and I had become the character the Audition was asking for. It was a breakthrough for me. This class gave me wings." - M. K.
Welcome to Finding Your Voice Over Voice with Barbara Heller!
An interactive online experience that will take you step-by-step through the process of becoming a Working Voice Over Artist. You will get all of the tools that you need to start creating great demos that are great for agents and Casting Directors to hear, you'll develop the skills you need to excel at castings for all of the genres of Voice Over work. And you'll get to hear from some of the most important people in the business!
WHAT YOU'LL GET...
Coaching with Barbara Heller: Every month Barbara will be here for 2 (and sometimes 3) live coaching sessions to help you tease out anything blocking your success.
Meet the VIPs: Throughout the program you will have opportunities to hop on live video calls/ watch current interviews with Casting Directors and Agents and other people in the biz' with advice and secrets to share. This will be a chance to hear directly from the People Who Make the Decisions about Casting Voice Over what they are looking for in clients as well as in auditions.
Opportunity to Coach through an Audition of different genres: Throughout the program you will be given copy from actual auditions in different areas of Voice Over and each month a few people will get to be coached in front of the whole group and we can all benefit from their coaching.
A Private Facebook Group: A supportive community to foster relationships with like minded, hard working talented artists. Finding co-creators and make life long friends. Facebook live sessions with your mentors, feedback on your songs, Accountability, Office hours for Q and A and hear from your fellow artists about their own projects coming up!
Weekly Q&A with Barbara Heller: Accountability and Checkins--Constant motivation and support. Teaming up with other course members to stay on track and accomplish your goals.
As long as you are a current student, enjoy a discount for private coaching with Barbara when she is available for Coaching.
PLUS~!! Full Course curriculum in video & PDF format to expand your knowledge on auditions for Voice Over and other Voice Over Content. Topics include: How to Take Care of Your Instrument on all Levels, How to Prep Best for Different Kinds of Auditions, How to Be Ready for Your Days in the Studio at Work, How to Keep Great Relationships in the Biz and HOW TO BUILD YOUR DEMO!!!
ENROLLMENT CLOSES SOON! Don't miss your chance!
August Class Closes on August 10th 2019!!!!
Here's what happens after you hit that magical button!
You'll be taken to a page with TWO payment options:
A one time fee of $394 or
$99/month for 4 months
You'll choose your adventure with any major credit card or PayPal to complete your enrollment
Right after you pay, you'll get a confirmation email with instructions on where to find our beautiful online community and how to claim your spots once they open in the monthly coaching sessions online!
PLUS...BONUS TIME!
We will be giving away prizes all the time in classes for those who show up and get their work done! I.e. like Desktop mic stands, sound proofing foam, discounts on/free private coachings and Live Workshops with Barbara, and other fun stuff!
"Barb Heller is not only an amazing voice acting coach, she will also help you access your creativity in a way you never thought possible. You have to experience her training!"
-K.B.
Can't wait to spend time with you and get to hear your Voice Over Voice!!

Its time to get to work in the studio!
You are going to GROW way more than you ever thought possible!
Your Instructor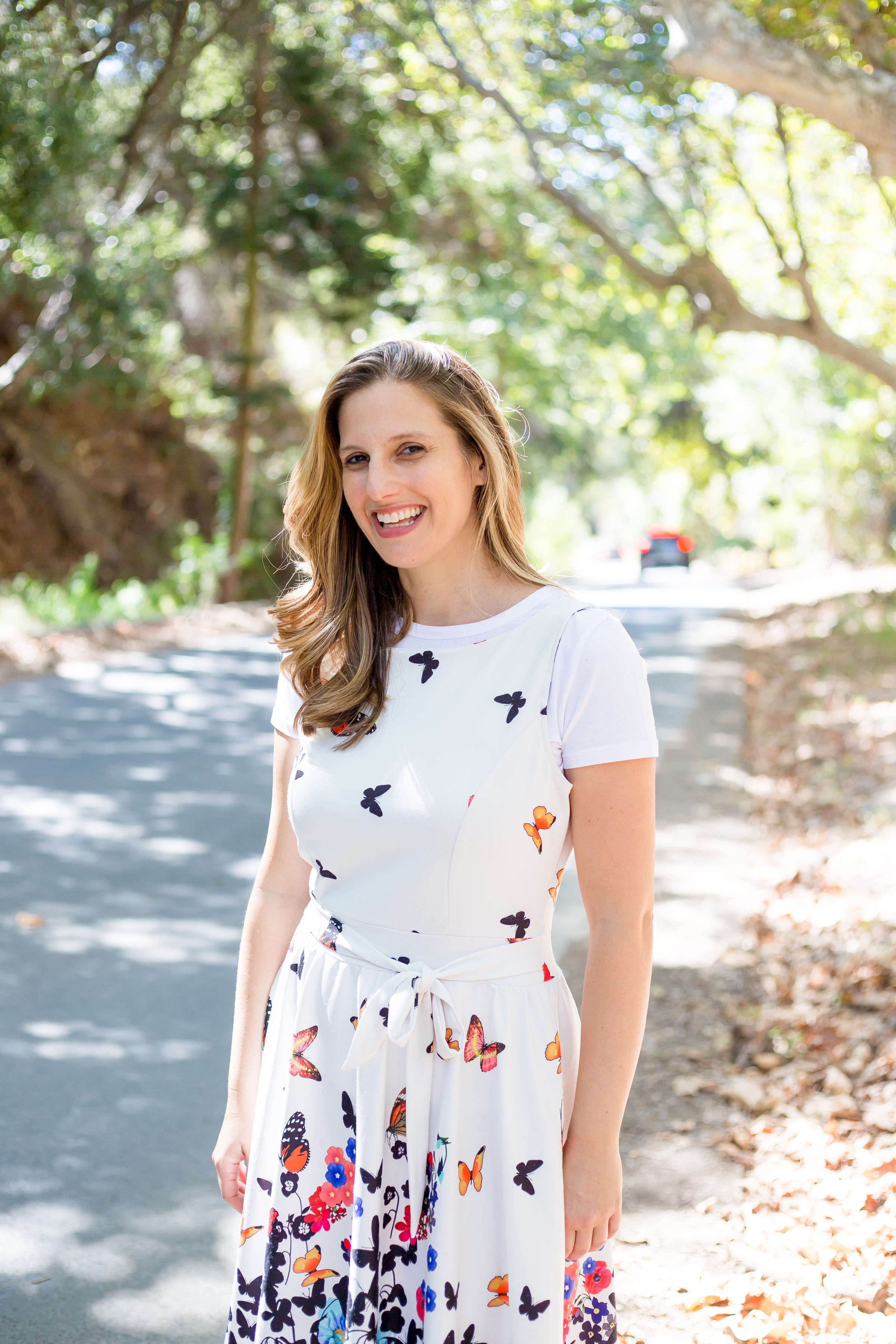 Barbara Heller was born in Long Island but raised in the 6th borough of Manhattan, Boca Raton, FL. She is a bi-Coastal actress, singer, writer, producer, voice over artist and Educator.

She has been called "the queen of ADR". Her most famous ADR story was covering for Kate Hudson in Kung Fu Panda 3 and then being cast as the voice of Mei Mei in Kung Fu Panda the Series on Dreamworks TV on Youtube. Vocally trained in Operatic singing since the age of 9, She majored in Musical Theatre at Tisch School of the Arts at NYU, and also attended College of Fine Arts at Boston University, as well as the College of Fine Arts at UF. She trained at Walnut Hill Summer Theatre School, The Conservatorio Di Musica for Opera in Castel Franco Veneto, Italy, and Sande Shurin Acting Studio in NY. She is a 401 Graduate from the Upright Citizens Brigade in Los Angeles, and has studied at UCB in NY as well as The Groundlings in Los Angeles. She also studied acting and improvisation with Gary Austin, Anthony Rapp, Sande Shurin, Camryn Manheim, Nick Hoffa, Adam Mckay, and Lauri Peters. She has taken voice with Katy Pfaffl, Andre Catrini, Andrew Byrne, Seth Riggs, Natalie Weiss, and Beatrice Dobelle. She has performed improv at IO West, UCB LA, and UCB NY. She has done Standup and Cabaret shows at The Comedy Store, Vitellos, and The Rockwell in Hollywood, and Don't Tell Mama and The Duplex in NYC. Barbara wrote Book and Lyrics (for all but 2 of the songs) in the original musical, Finding Barb: My Unorthodox Quest for Love which played to sold-out audiences in Hollywood, CA and then went on tour in 2014. She also creates comedic and musical web sketches and series on a regular basis via her Youtube Channel: Barbara Heller – Artist and Educator and Insta: @barbieheller and on facebook: @Barb Heller - Actor, Writer.
Barbara developed a feature film out of her musical in 2014 and is still working on it. (2018). She is EP of two online Talk Shows: Impressive Impressions, and People in the Park Eating Pastries (in development currently). She is currently writing a book her first book on How To Live a More Wonder-Filled Life and Teaches classes, webinars, one:ones and at Retreats on the following related subjects: Voice Over Technique, Singing, Creative Writing, Mindfulness, and Creative Prayer.
Please bring the following items to your Coaching Calls and when you sit down to your Online Curriculum:
A water bottle
A notebook
A writing utensil
A Highlighter and
A great positive attitude!
Also you will need a laptop and some recording device-either a microphone or earbuds with a mic attached-we will go into all of this in our first module. :)
Frequently Asked Questions
When does the course start and finish?
The course starts now and you will have access for 4 months
What if I am unhappy with the course?
We would never want you to be unhappy! If you are unsatisfied with your purchase, contact us in the first 14 days and we will give you a full refund.
How long do I have access to the course?
You will have access to the private Facebook Group and the course materials for 4 months while you are in the program.